Wyclef joins with Western Union to give back
Grammy-winning, multi-platinum artist Wyclef Jean is partnering with Western Union for the company's "Celebration of Giving" holiday program.  I was honored to host the media event in Times Square launching the campaign last week and yes, we were matching but trust me, it wasn't planned!! 😉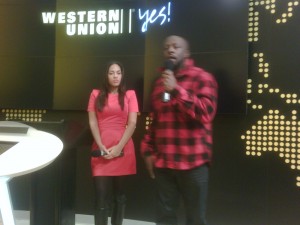 Western Union showed its appreciation to Clef by donating $225,000 to the star's Yele Haiti Foundation to help make this holiday season a little brighter for those in the politically unstable nation.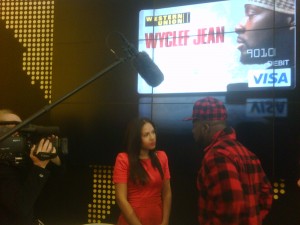 As part of the movement Wyclef is also giving out $250,000 worth of Western Union gift cards and performed at a free lunchtime concert for fans at the Nokia Theater.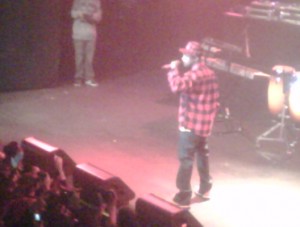 In an unexpected yet hilarious move, Clef called the President of Western Union, Stewart Stockdale, to the stage in his suit to demonstrate his dance, um.. skills.
Maino also joined Wyclef on stage along with DJ Drama.  Clef and Drama's new mixtape, "From the Hut to the Projects to the Mansion," is out now.