Watch Grammy-nominated Band FUN Live From The Allstate Fan Fest!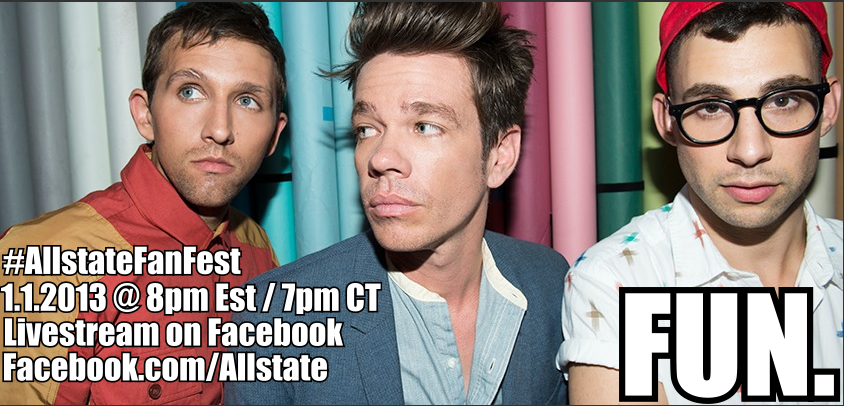 Who: The Grammy-nominated band FUN. will headline the festivities with a free performance on Jan.1, while legendary American rock 'n roll band Huey Lewis and the News will take to the stage the day prior on New Year's Eve. The FUN. concert will be live-streamed for fans across the country on Allstate's Facebook page, and fans are invited to live tweet the performance by using #AllstateFanFest.
What: FUN. performs at this year's Allstate® Fan Fest in New Orleans for the Allstate Sugar Bowl! We'll be livestreaming their performance on Facebook, so be sure to check it out!
Livestream Link: https://www.facebook.com/Allstate
Where: Allstate® Fan Fest in New Orleans
When: 1.1.2013 @ 7pm
Plus, make sure to follow my tweets @sharoncarpenter for the full behind-the-scenes scoop!!