Wyclef announces run for president of Haiti
For years fans and supporters of Haitian-born Wyclef Jean have speculated that he may one day run for president of the nation.  Well last Wednesday Jean sat-down with me (as a contributor for "BBC World News America") to confirm his presidential plans, before flying to Haiti to officially make the announcement and file the paperwork.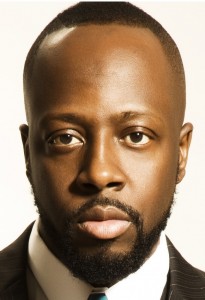 Wyclef said he made the decision to run after witnessing the tremendous pain and suffering of his people after January's earthquake.  He said it was then that he realized he needs to serve his country as something more than a musician or philanthropist.  Here's the full interview:
http://news.bbc.co.uk/2/hi/programmes/world_news_america/8890839.stm
Former Fugees-member Pras Michel recently announced he will not be supporting Wyclef for president, instead he's endorsing another musician who is famous in Haiti – Michel Martell.