Pale Pops At The Golden Globes!
One of the best things about watching the Golden Globes, aside from Ricky Gervais of course (I'm a big fan), has got to be the red carpet – gazing at the gorgeous get-ups our favorite starlets are rocking to the awards.  This year, there was a plethora of brightly-colored gowns but, though I appreciate the risk-taking that comes along with vibrant tones, those dresses 'paled' in comparison to the pale hues worn by Angelina Jolie and Kate Beckinsale.
Angelina always looks incredible but this may be my favorite look on her ever!  Her ivory Atelier Versace gown, with pops of red, was simply stunning.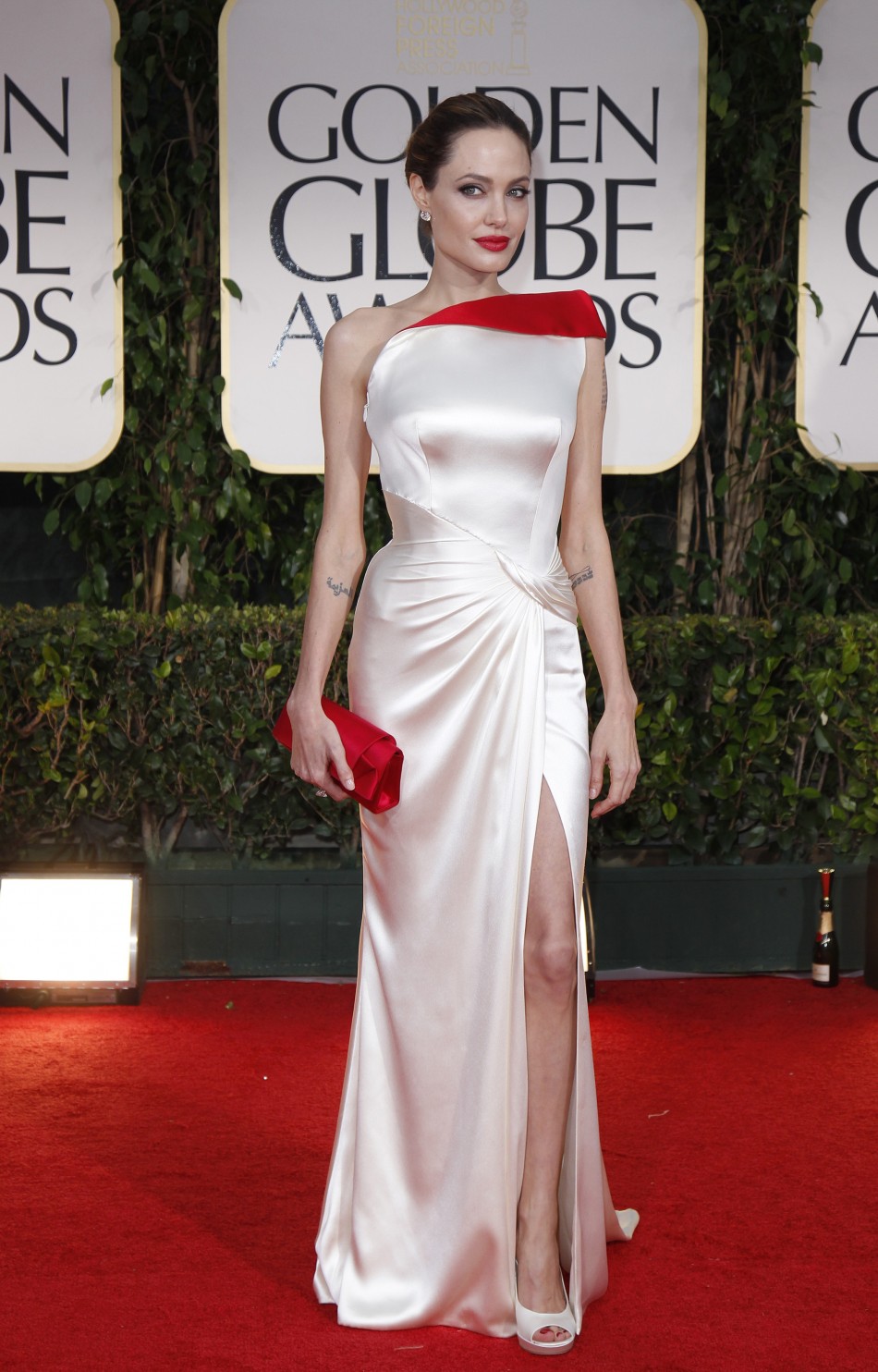 Kate was dressed to perfection in a nude, form-fitting, floor-length Cavalli that showed off her killer curves.  Definitely a win!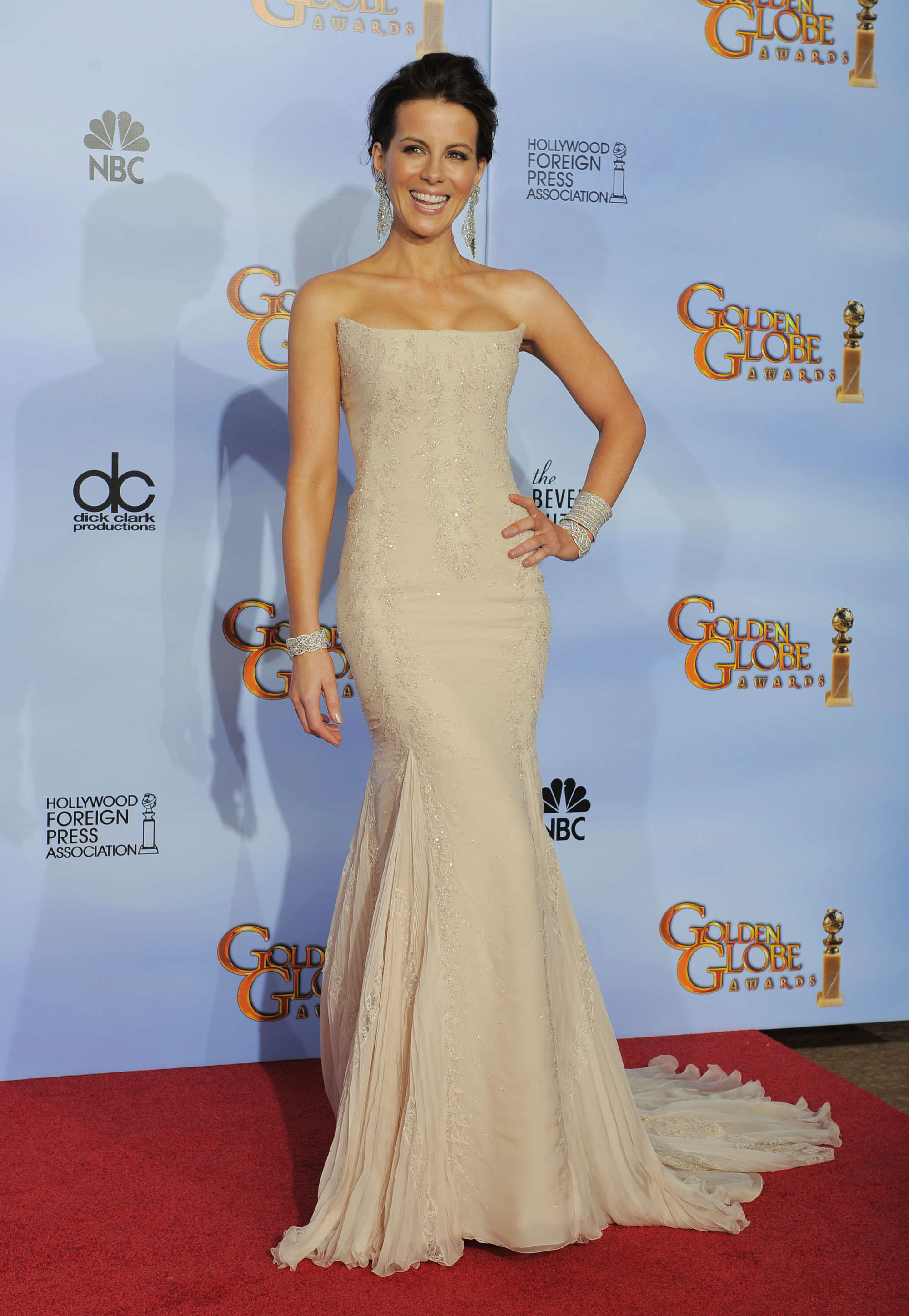 Charlize Theron also rocked the nude trend, (from her shoes to her lips) but while the color complements her gorgeous skin, I'm not so sure about the Christian Dior Couture dress.  The over-sized bow is a little too much for my taste.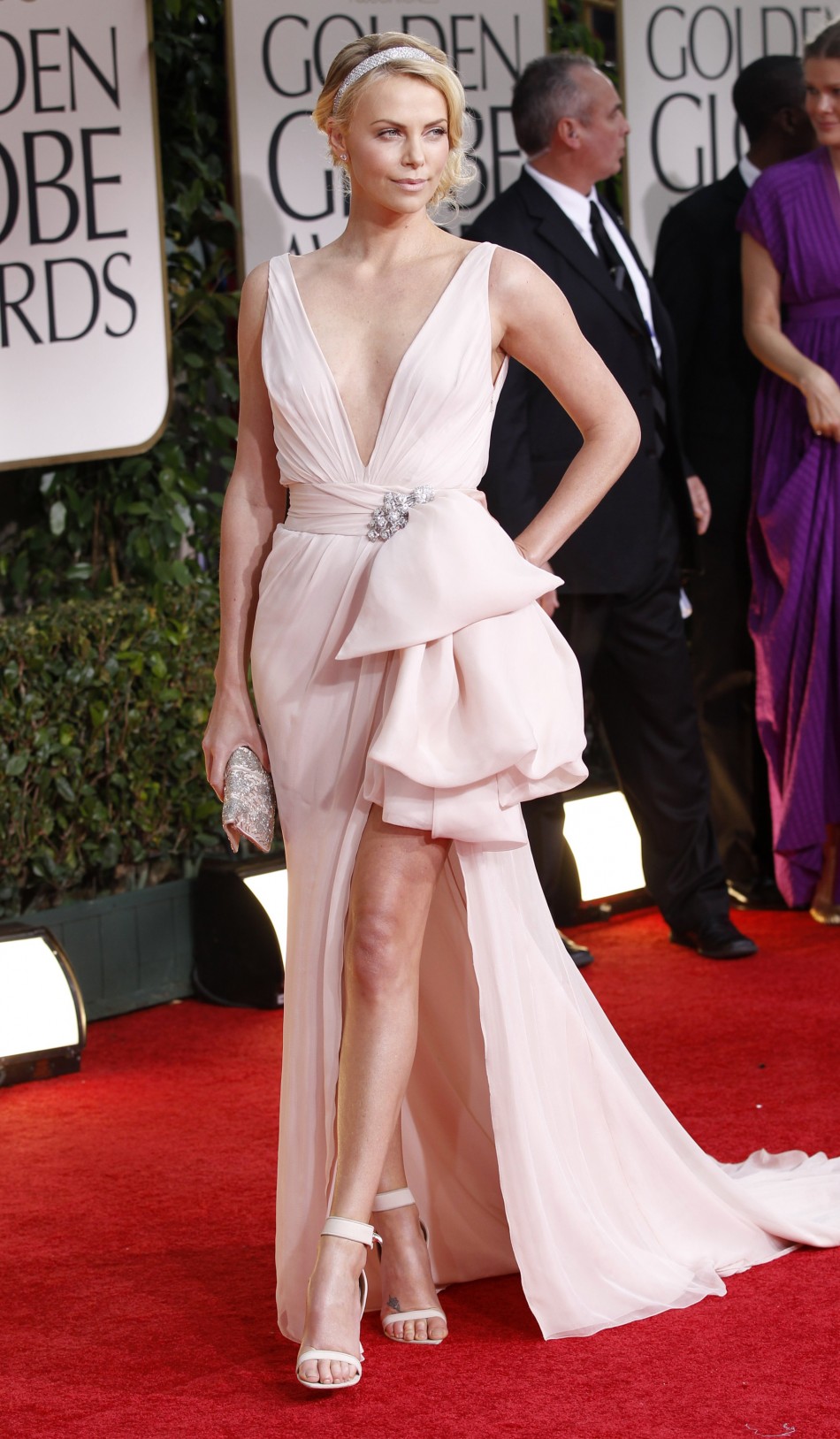 What do you think?  Did pale reign the red carpet at the Golden Globes?