My Quick Guide to Barbados
I was lucky enough to celebrate my birthday in one of my favorite places recently – Barbados.  It's an island filled with an abundance of beautiful beaches, beautiful people and a tremendous amount of untapped musical talent.  If you're thinking about planning a trip to the nation, here are some of the places and people I highly recommend that you check out: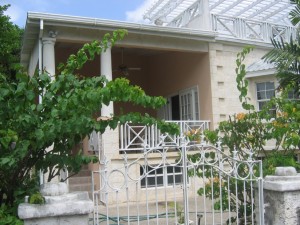 Becky's by the Sea – This stunning villa is situated right across the street from the beach on the upscale west coast of Barbados.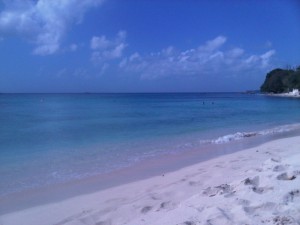 The west side of the island is generally the most expensive, with exquisite white sand beaches, calm waters, fantastic restaurants and a quieter atmosphere than the party-driven south coast.  Becky's is a wonderful place to stay – run by Brooklynite Davette Reid as a bed-and-breakfast, you're likely to feel that it's a home away from  home.  Find out more at http://beckysbythesea.com/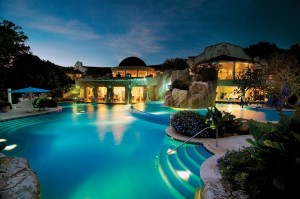 The Sandy Lane Hotel – this stunning hotel is also located on Barbados' west coast with one of the most lovely beaches I've ever set eyes on.  Said to be one of the most expensive hotels in the Caribbean, it's a popular destination for A-list celebs.  If you can afford the $1000+ a night for a room, get to booking!!  Find out more at http://www.sandylane.com/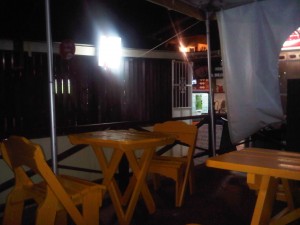 Wendy's Snack Bar – Owned and run by John and his lovely family, Wendy's is a popular local spot that offers delicious, wholesome  and CHEAP food and beverages ($1 Banks beers – you can't beat that).  For those budding singers too embarrassed to make fools of yourselves back home, Wendy's has karaoke every Friday night.  You can find the snack bar up Risk Road in Fitts Village.  If you go make sure you tell John and the fam I said "hi".
Oistens – A visit to this small town on the south coast is a must for everyone on a Friday evening for good food, good music and good people.  Barbados is known for its flying fish and macaroni pie and this is a great place to try it.  For more info go to http://www.travel2thecaribbean.com/OistinsFishFestivalBarbados.html
If you're looking for nightlife in Barbados there's always plenty of choice.  McBrides on Sunday, Xtreme on Saturday, Taboo, Harbor Lights and Ship Inn are a just a few you should try.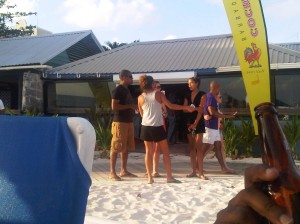 On Sundays head to Accra Beach for a lime (party/hang out) at Black Pearl and listen to good music (by  DJ Puffy and Cyclone) as you watch the sun go down.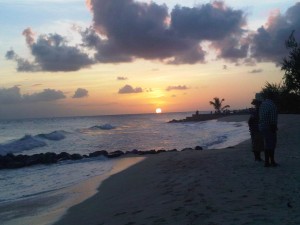 Listening to the DJs in Barbados is always refreshing.  They spin a great mix of tracks from all over the world; soca, dancehall, club music, hip hop and even UK funky!  I was happily surprised when I heard one play KIG's "Head, Shoulders, Kneez and Toes".  Look out for these DJs and promoters who are known for throwing the best events on the island – DJ Cyclone, DJ Puffy , DJ K3,  Boomtribe, Baje International, NRG, Rene, Justin King, Fairoza and Corey Graham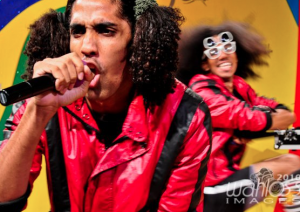 As for musical talent, we all know about Rihanna, some of you know about Shontelle, Jaicko and Hal Linton but there's a plethora of other great artists on the island including soca stars Nard and Nelieux, singer Kirk Brown and rapstars Ruby Tech and Teff .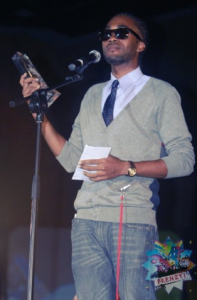 And there's a lot more to experience in Barbados; swimming with the turtles, water-sports, catamaran rides, horseback riding on the beach, Harrison's Cave, Farley Hill, Bathsheba, Flower Forest and the list goes on and on.  One of the best times to visit is during Crop Over (carnival) which takes place every summer.  Book early, save your energy (you'll need it) and hope to see you there!