I hope you all got to see this years BET Honors, a one of a kind show that gives thanks and pays tribute to more than just entertainers but leaders from a whole spectrum of fields.  This year Cicely Tyson (theatrical arts), Jamie Foxx (entertainer), Iman (service), Susan Johnson-Rice (media), Lonnie Bunch (education) and Herbie Hancock (musical arts) were the honorees.
Neyo, Guy, Trey Songz and Keisha Cole were among the singers who paid tribute to these outstanding individuals through their music.
I was there on the red carpet to speak to all the stars as they arrived at the Warner Theatre in Washington, DC.  Check out my red carpet coverage here:  BET Honors Red Carpet with Sharon Carpenter
And check out the flicks below: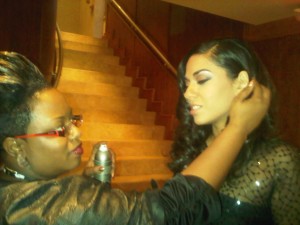 Charlene, my hairstylist, was there to make sure I was red carpet ready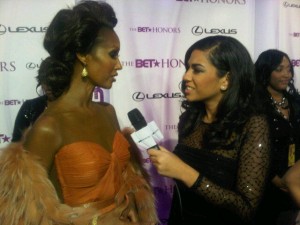 Iman (looking more amazing than most 25-year-olds and she's 55) is not only a former supermodel and a successful entrepreneur, she spends much of her time on humanitarian work, giving back to those less fortunate.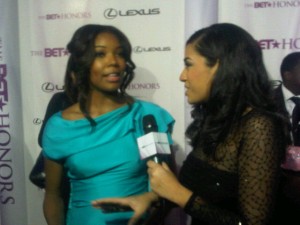 The gorgeous Gabrielle Union played host for the night, which meant 11, yes ELEVEN outfit changes!!  Here she is looking stunning in Rachel Roy.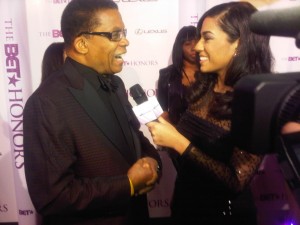 Whatever genre of music is your favorite, the legendary Herbie Hancock, is guaranteed to have had some influence.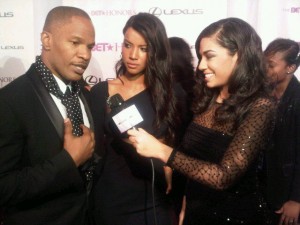 Always the funnyman, honoree Jamie Foxx threatened to do the running man on-stage while Guy performed for him and told us about his new skit comedy show that will air on Fox (first episode he impersonates Mo'Nique!!).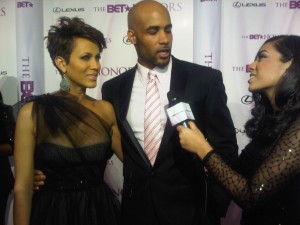 And the most beautiful couple award goes to presenters, Boris and Nicole.
For more info on BET Honors 2011 and to view the full show go to: BET.com/BET Honors