Belvedere goes RED for World AIDS Day
Belvedere, along with (RED)™ and Usher have teamed up to empower global consumers to help fight HIV/AIDS with the (BELVEDERE)RED Special Edition bottle.
In honor of World AIDS Day, Belvedere launched RED Nights Out – a series of cool parties and events that took place all over the country to bring more awareness to HIV/AIDS.
I was invited to party with a purpose at a BelveRed event at the plush W Hoboken in New Jersey, along with a couple of good friends including super blogger The Blackspot, who came dressed for the occasion.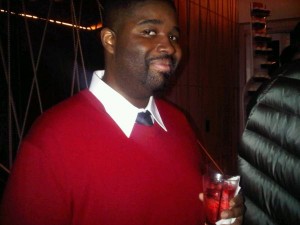 First thing I noticed when I got to the venue…the amazing views of Manhattan and the Empire State Building lit up in RED.  My blackberry camera kind of sucks but you get the gist.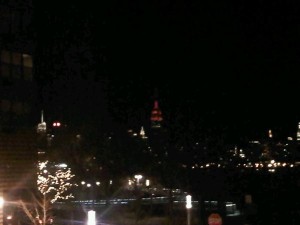 Inside the sights got even better! Cheers!!!
Belvedere invited everyone attending the nationwide events to join in a midnight toast in honor of the plight to end HIV/AIDS.
No sign of Belve Red ambassador Usher…but the Belvedere executive team came out…looking ravishing in RED.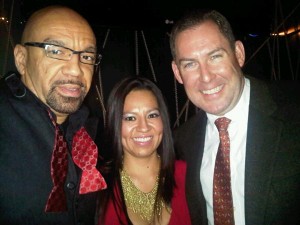 It was an international affair…Romania in the house!!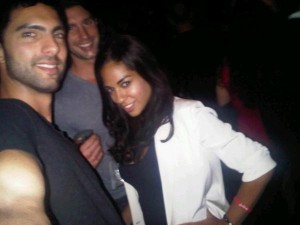 My favorite part of the night?  Couldn't resist a pillow fight with The Blackspot.  Guess who won? 😉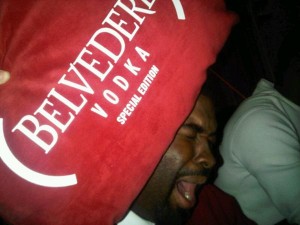 Loving those faux suede cushions!
To join Belvedere in support of Project RED text BelveRed to 44144.  We can make a difference.
"Every generation is known for something. Today you helped fight for the beginning of the #endofAIDS. We are in awe of you all. Thank you." – @joinRED.