Basketball stars talk 2K12 and NBA lockout
Despite the lockout, basketball stars from the past and the present came out to help launch NBA 2K12 on Thursday night.  Here's my story for the New York Post:
Big Shot Rob (Robert Horry) showed me a few tips on how to play but being the non-gamer that I am I think I'd need a month's training course to get up to speed, LOL.
Check out the Lopez brothers' sibling rivalry: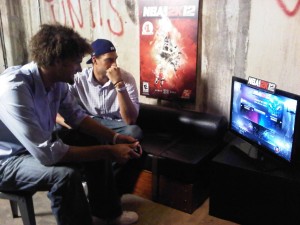 I feel so short!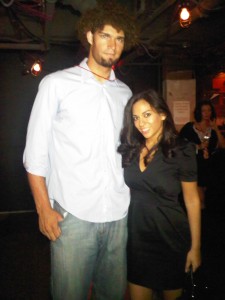 Check out this 2K12 commercial featuring Michael Jordan and Drake:
Congrats to 2K12 for its IGN rating of 9.5 out of a possible 10.  Pretty impressive. Let the games begin!