A Manicure fit for a Minx!
I recently tried out the latest celebrity nail trend that Beyonce made famous – Minx nails!   Bey rocked what seemed to be perfectly painted chrome fingernails in her "Single Ladies" video, courtesy of celeb manicurist Lisa Logan.   So when I was offered the chance to get my own flashy mani by Lisa (while doing a photoshoot for http://www.honeymag.com)  at a Honey Magazine / Minx Nails event I jumped at it!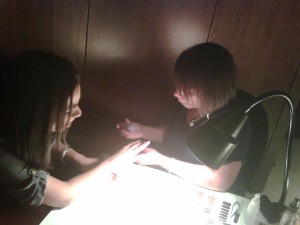 Come to find out Minx manicures don't need polish – your nails are actually covered with a film (kind of like a sticker) that's heated up and placed on each one, then filed to fit perfectly.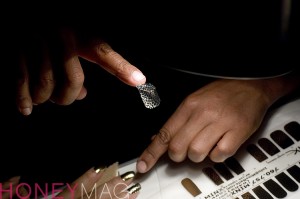 In 20 mins my nails were a shiny metallic gold, with two in a leopard print design added for extra flyness!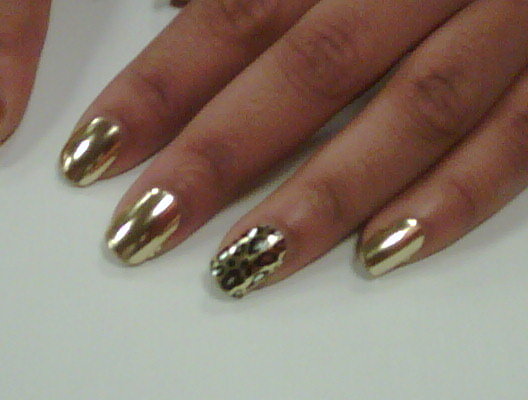 For the woman whose fingertips are always tapping away on her blackberry or laptop the added bonus is there's no chance of chipping!  Minx manicures should last from 4 to 8 days.  Find out more here http://www.minxnails.com/
I'll definitely be making another appointment to get my hands red carpet ready for this month's BET Awards!